WaterSaver standard construction laboratory service fixtures and safety equipment are generally furnished with a chrome plated finish. However, WaterSaver offers a choice of four plated finishes to meet the requirements of every laboratory environment. The choice of finish depends upon the particular requirement for chemical resistance and upon the particular "look and feel" desired for the laboratory installation. Listed below are the plated finishes offered by WaterSaver: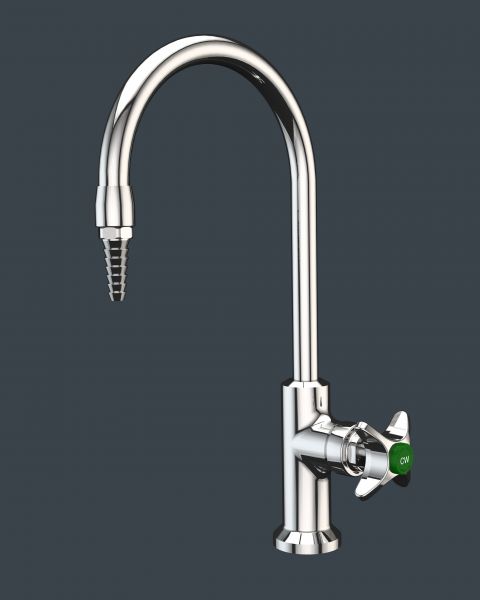 Polished Chrome Finish (PCH)
WaterSaver standard construction products are furnished with a polished chrome plated finish as standard. Individual components are polished and buffed to a smooth surface, then electroplated with one layer of nickel and one layer of chrome. The result is a smooth, hard finish that is attractive and has moderate chemical resistance.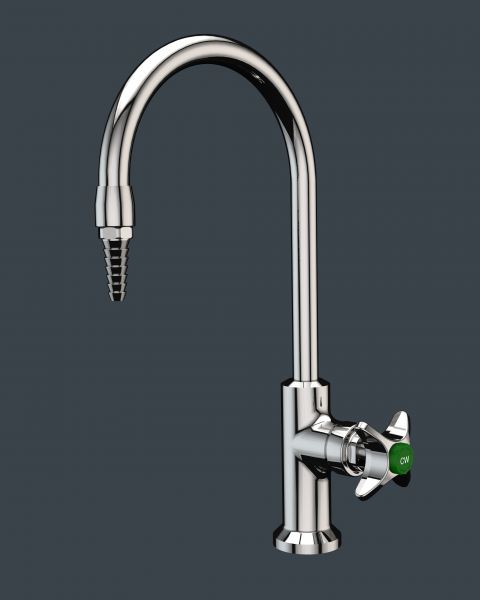 Polished Chrome Finish with Clear Epoxy Coating (PCL)
In many laboratory applications, a chrome plated finish will deteriorate when exposed to acids (such as hydrocloric acid) and other chemicals being handled in the lab. To address this concern, WaterSaver offers a clear epoxy coating that is applied over the polished chrome plated surface. This clear coating will provide the fixtures with enhanced chemical resistance and ensure greater durability.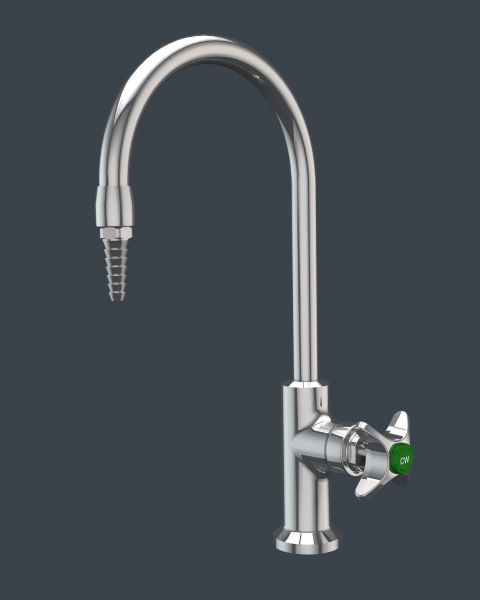 Satin Chrome Finish with Clear Epoxy Coating (
SCC)
Polished chrome finishes, whether coated with clear epoxy or not, tend to show fingerprints, watermarks, dust and dirt. In a typical laboratory, no one will take the time to clean the fixtures to preserve their appearance. As a result, the fixtures can become unsightly very quickly.
WaterSaver offers two satin (brushed) finishes with clear epoxy coating that address this concern. Satin chrome fixtures with clear epoxy coating have a silver/blue hue that is similar to the appearance of stainless steel. Offering superior chemical resistance due to the epoxy coating, these fixtures will not show fingerprints, watermarks or smudges. The fixtures will enhance the appearance of the lab environment.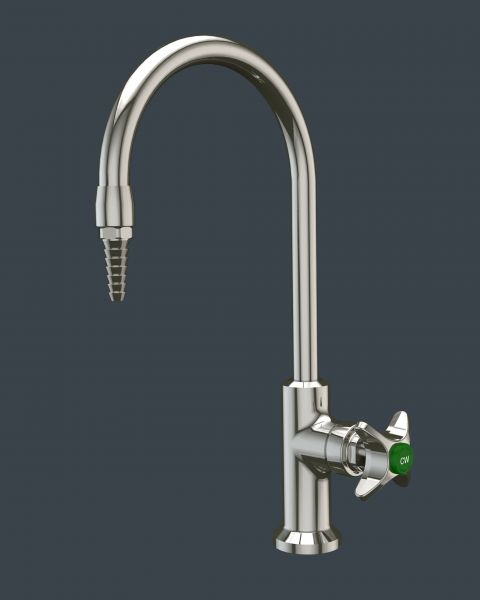 Satin Nickel Finish with Clear Epoxy Coating (
SNC)
Fixtures with a satin nickel finish with clear epoxy coating address the concerns noted above reguarding fingerprints, watermarks, etc. The satin nickel finish has a slight yellow hue that is almost indistinguishable from stainless steel.