WaterSaver ColorTech BT laboratory service fittings are furnished with a white powder coated finish as standard. However, WaterSaver offers a range of additional optional finishes to meet the requirements of every laboratory environment. The choice of finish depends upon the particular "look and feel" desired for the laboratory installation. Listed below are the additional finishes available on these products: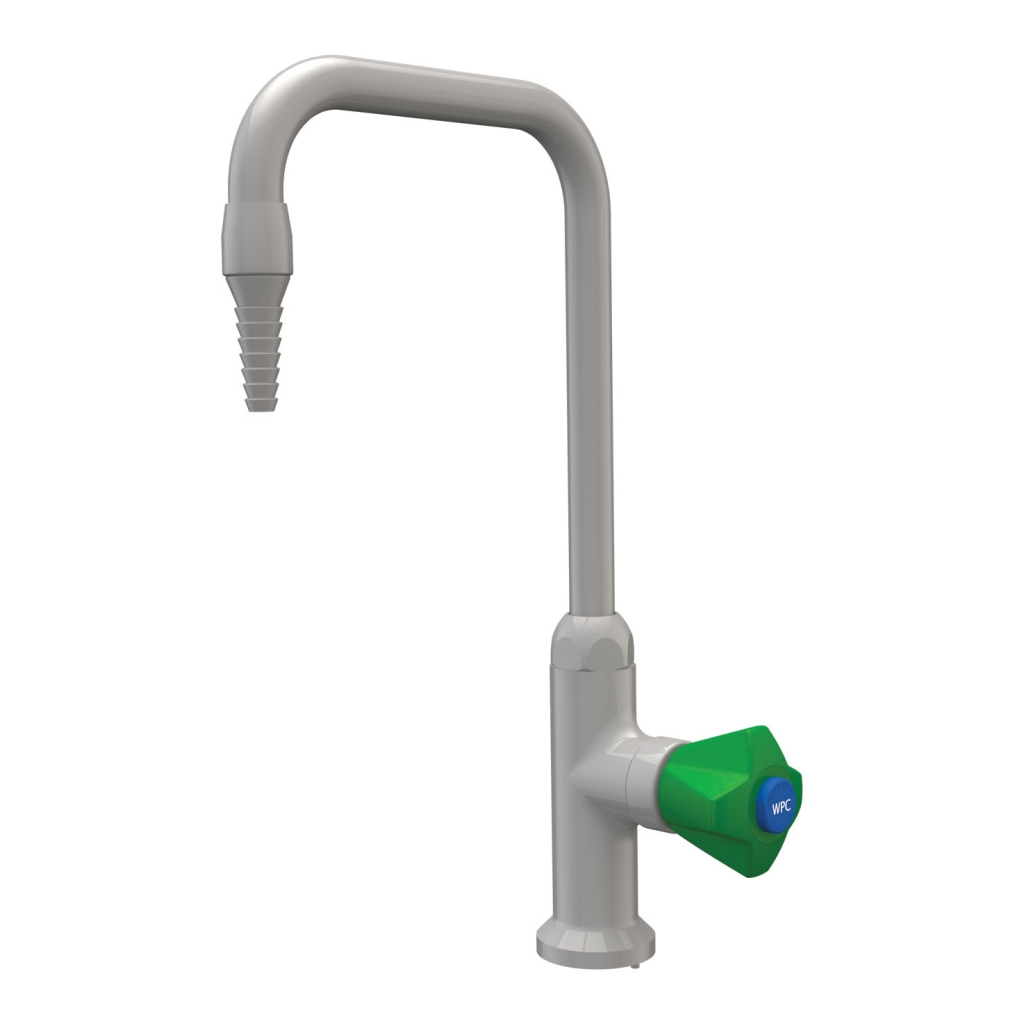 Gray Powder Coated Finish (GRY)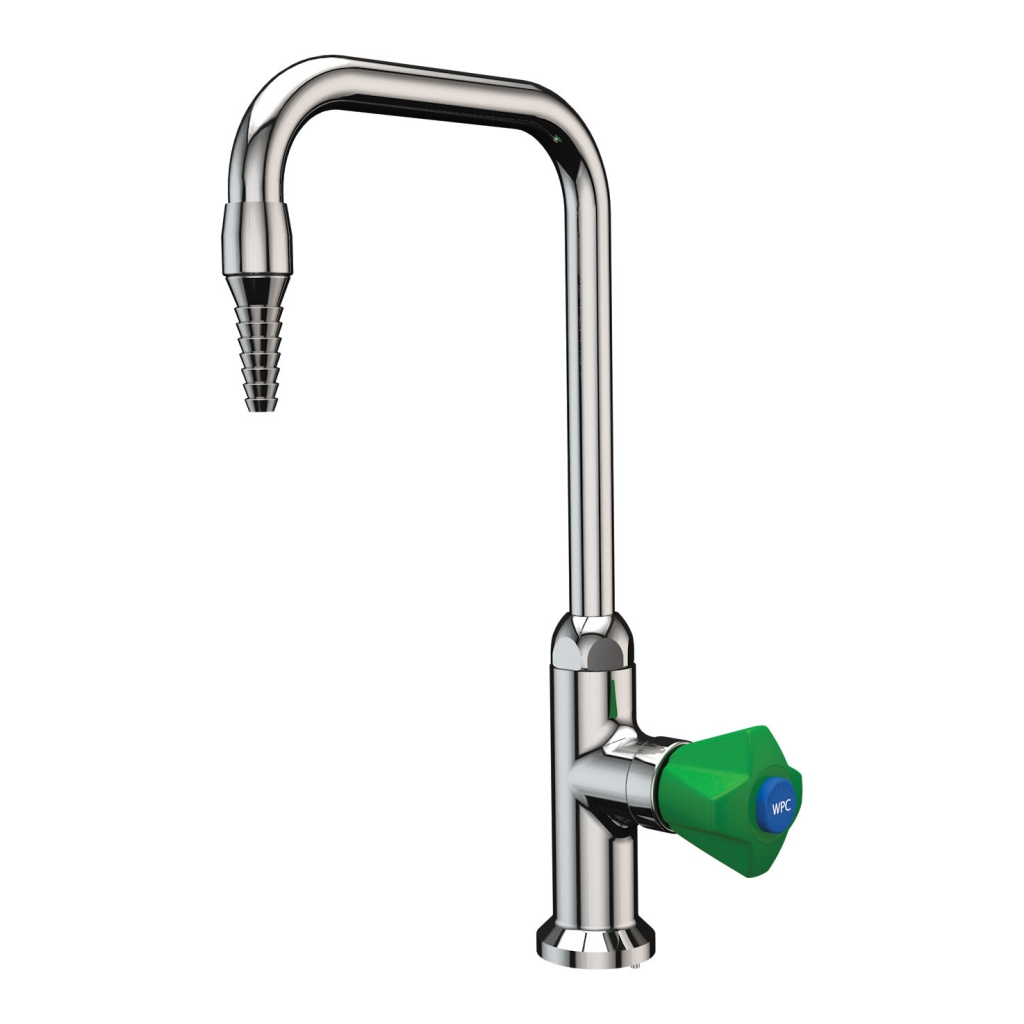 Polished Chrome Finish with Clear Epoxy Coating (PCL)
In many lab environments, a polished chrome plated finish provides an attractive alternative to powder coated finishes. Individual components are polished and buffed to a smooth surface, then electroplated with one layer of nickel and one layer of chrome. Following plating, components are coated with a clear epoxy coating. The clear coating provides the fittings with enhanced chemical resistance and ensures durability.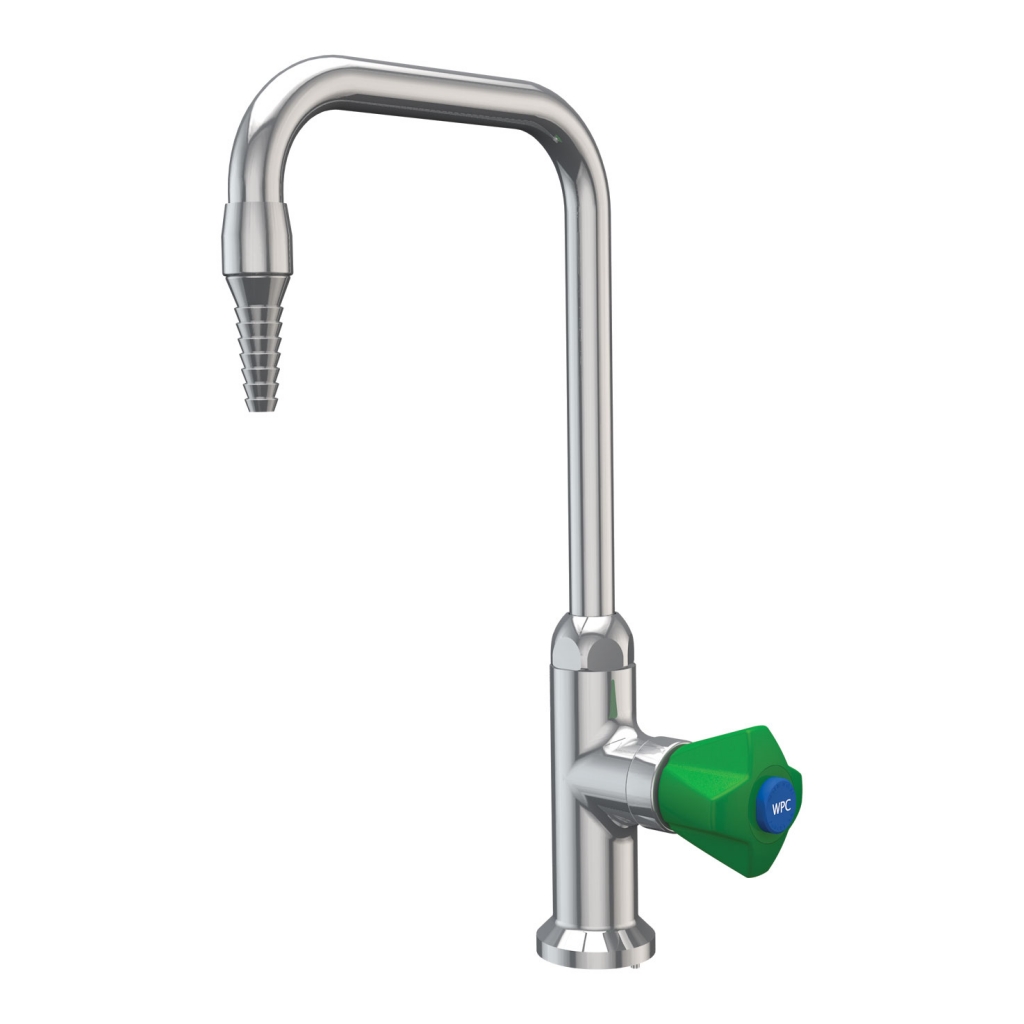 Satin Chrome Finish with Clear Epoxy Coating (SCC)
Powder coated and polished chrome finishes tend to show fingerprints, watermarks, dust and dirt. In a typical laboratory, few people will take the time to clean the fittings to preserve their appearance. As a result, the fittings can become unsightly very quickly.
WaterSaver offers two satin (brushed) finishes with clear epoxy coating that address this concern. Satin chrome fittings with clear epoxy coating have a silver/blue hue that is similar to the appearance of stainless steel. Offering superior chemical resistance due to the epoxy coating, these fittings will not show fingerprints, watermarks or smudges. The fittings will enhance the appearance of the lab environment.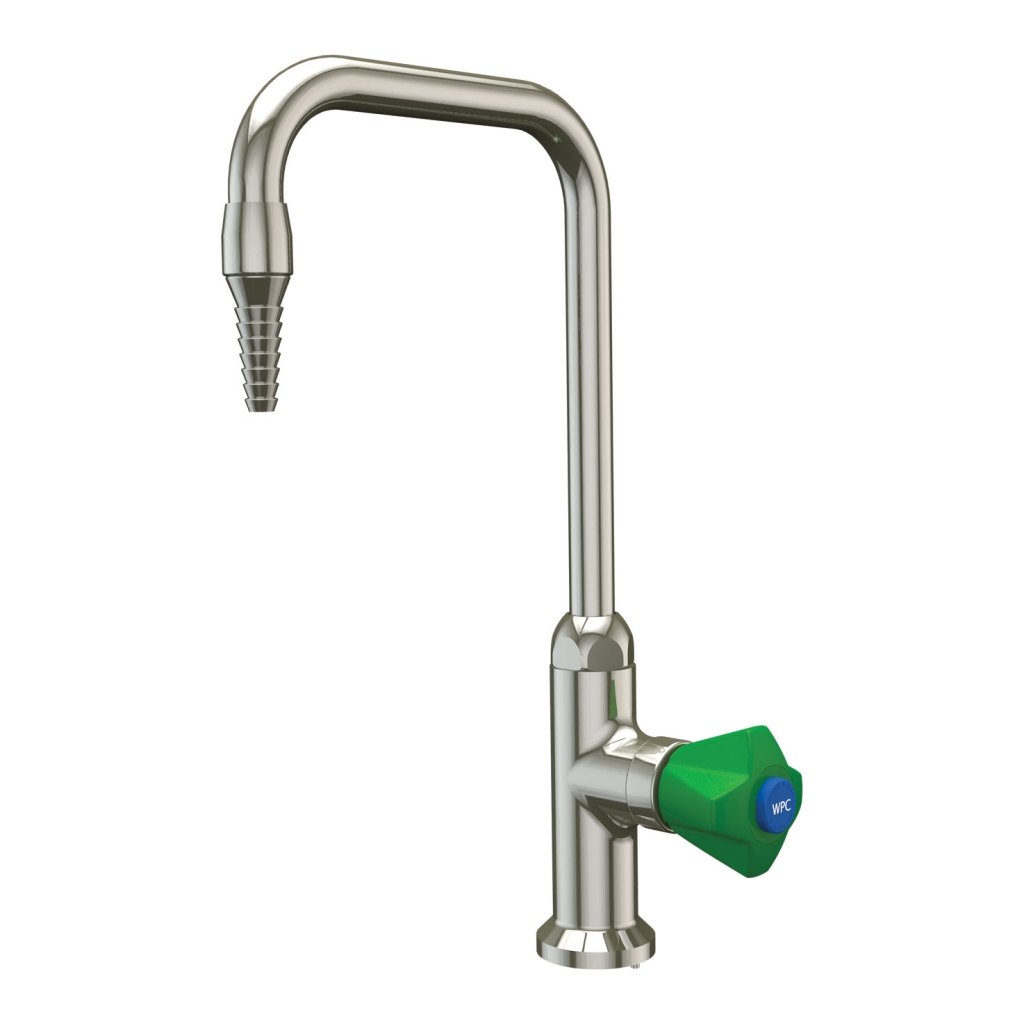 Satin Nickel Finish with Clear Epoxy Coating (SNC)
Fittings with a satin nickel finish with clear epoxy coating address the concerns noted above reguarding fingerprints, watermarks, etc. The satin nickel finish has a slight yellow hue that is almost indistinguishable from stainless steel.
Note: Fittings with white powder coated finish are available at published prices and are stocked at WaterSaver locations in the U.S., England and Singapore. Products with optional finishes must be factory ordered and thus may have longer lead times. In addition, these products may command an upcharge in price, so pricing should be confirmed at time of order.